Independent Audi R8 servicing specialist
We are the North West's leading Independent Audi R8 Servicing Specialists based in Bolton, Greater Manchester.
We have built up a reputation as one of the UK's leading independent Audi performance car specialists and have the latest tooling and diagnostic equipment to carry out all types of Audi R8 car repairs.
We believe in always being transparent with our prices and have a fixed price on our Audi R8 servicing and Audi R8 clutch replacement structure so you have a clear idea of how much your Audi R8 service will cost.
AUDI R8 SERVICE BY THE EXPERTS
Your experience at Supercar Clinic matters to us. Whether it's repairs, a full Audi R8 service or a clutch replacement, our skilled Audi R8 specialist technicians will ensure your car is given the treatment it deserves. Our expert mechanics have years of experience in repairing and servicing Audi R8 motors, and other supercars, with an incredible eye for detail and passion for the job.
We pride ourselves on delivering the very best service for our clients at competitive prices to ensure your Audi R8 is given the attention to detail it deserves.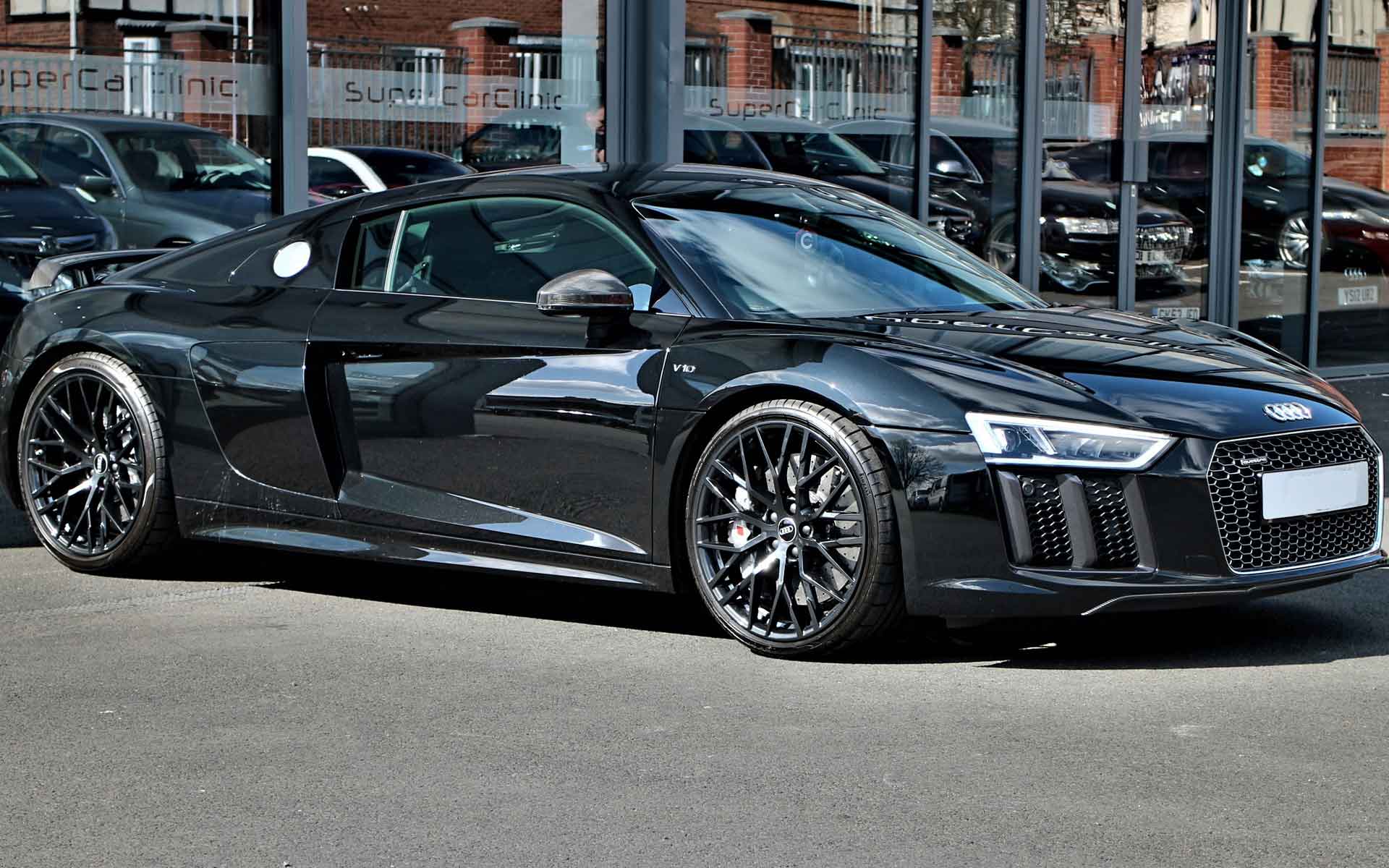 Annual Audi R8 Servicing
Our annual Audi R8 service includes oil and filter changes, pollen filter replacements, brake fluid flushes, and a complete health and safety check.
Major Audi R8 Servicing
Our Major Audi R8 Servicing includes everything you need to make sure your car is running at its best. You can view all of our Audi R8 services and prices below.
Audi R8 Clutch Replacement
Our Audi R8 clutch replacement and repair services are performed by highly trained technicians with extensive experience in clutch replacement and repair.
LET US TAKE CARE OF YOUR AUDI R8 SERVICE
To discuss having your Audi R8 serviced by our team of professionals, speak to Supercar Clinic today.
01204 329240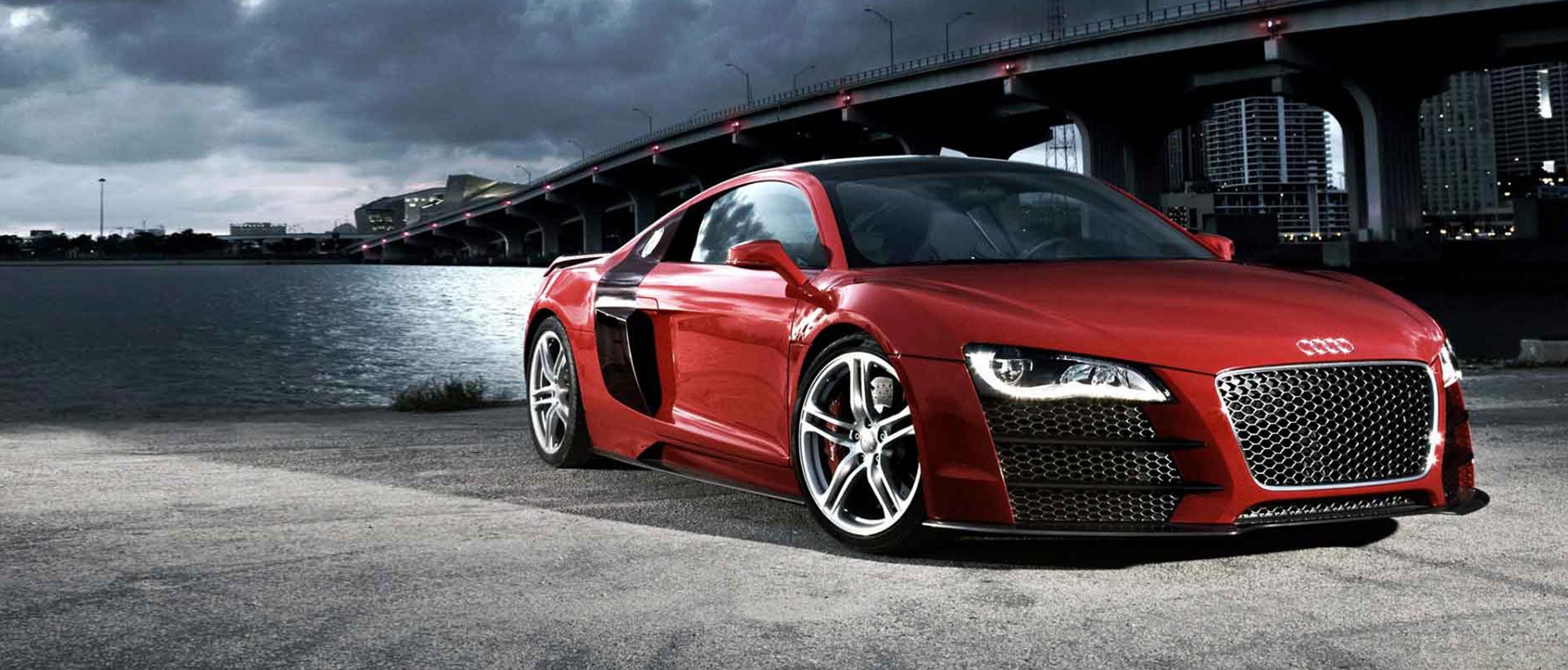 VISIT OUR AUDI R8 SERVICE CENTRE 
At Supercar Clinic, we are proud of our reputation for servicing and repairs of distinction in the supercar industry.
We are thrilled to announce our investment in a new, purpose built, state-of-the-art showroom and Audi R8 service centre. We welcome car owners from across the UK to book in their supercar for a high class service with our team of supercar specialists. Here at Supercar Clinic, we are pleased to provide our customers with a range of servicing options to meet varying requirements. However, if you are unsure as to which level of servicing you require, please discuss your needs with our technicians. 
If you require repairs and replacements, such as cambelt and Audi R8 clutch replacement, our respected team of technicians have the skills and expertise to professional repair your motor and offer professional advice and recommendations where possible.
PROFESSIONAL AUDI R8 CLUTCH REPLACEMENT 
Here at Supercar Clinic, our specialist team of supercar experts offer a complete range of services, including Audi R8 clutch replacement. As the owner of an Audi R8, we're certain that the calibre, aesthetics and overall performance of your vehicle are of paramount importance, which is why we offer distinct Audi services to our customers.
Our exclusive Audi R8 service centre situated in the North West is widely regarded as the principal choice for supercar maintenance in the UK.
Our team of technicians and mechanics have access to the latest innovations in Audi diagnostic equipment, parts and tools, so you can be sure that your Audi R8 clutch replacement and other repairs are carried out to the highest of standards.
If you would like to discuss our services for your Audi R8, please feel free to get in touch with Supercar Clinic today. You can reach our specialists directly by calling 01204 329240 or alternatively, please complete our contact form online today and a member of our team will be in touch.
Audi R8 Routine Servicing
|   | Annual Service | Major Service |
| --- | --- | --- |
| Audi R8 | £400 | £750 |
| | | |
|   |   |
| --- | --- |
| Wiper Blades | £70 |
| Transmission Oil and Filter Service | £325 |
| Haldex oil filter | £129 |
| Brake fluid change | £99 |
| Brake pads rear* | £345.00 |
| Brake pads front* | £575.00 |
| Brake pads & discs rear* | £1,200.00 |
| Brake pads & discs front* | £1,275.00 |
| Diagnose an issue with my car | £88.33 |
All prices are plus VAT
What Other Makes & Models Can We Service?
Aside from Audi R8s, The Supercar Clinic also services many other high-performance vehicles. Among our automotive services is Ferrari clutch replacement, Lamborghini servicing, as well as a multitude of other services. Most supercar models and brands can be serviced by our highly qualified technicians. Please complete the online booking form to book your Audi R8 servicing.