Independent Ferrari servicing specialist
Supercar Clinic are the leading, independent Ferrari servicing specialist in the UK. Based in Bolton, we offer Ferrari owners across the United Kingdom a stellar service for their motor, whether your car is booked in for a Ferrari service or it requires repairs.
With a team of highly trained and experienced Ferrari specialist technicians, who have 10 years minimum experience working on and repairing Ferrari cars, both new and classic, your car is in safe hands. Our mechanics and technicians are able to undertake all types of Ferrari repairs to ensure your car is fit for the road. Our workshop is also equipped with dealer-level specialist tools and diagnostic equipment so that professional work can be carried out on any model of the Ferrari marque by our experts.
Whatever Ferrari vehicle you own, be it a 360, F430 Spider or 458 Italia, Supercar Clinic provide professional repairs with meticulous precision. Our prices are very competitive to ensure you're receving the best service. From Ferrari clutch replacement to cambelt replacement, we can provide all types of repairs and replacements. We deliver a fixed-price structure for a Ferrari service so you know exactly what the job will cost. All prices are +VAT.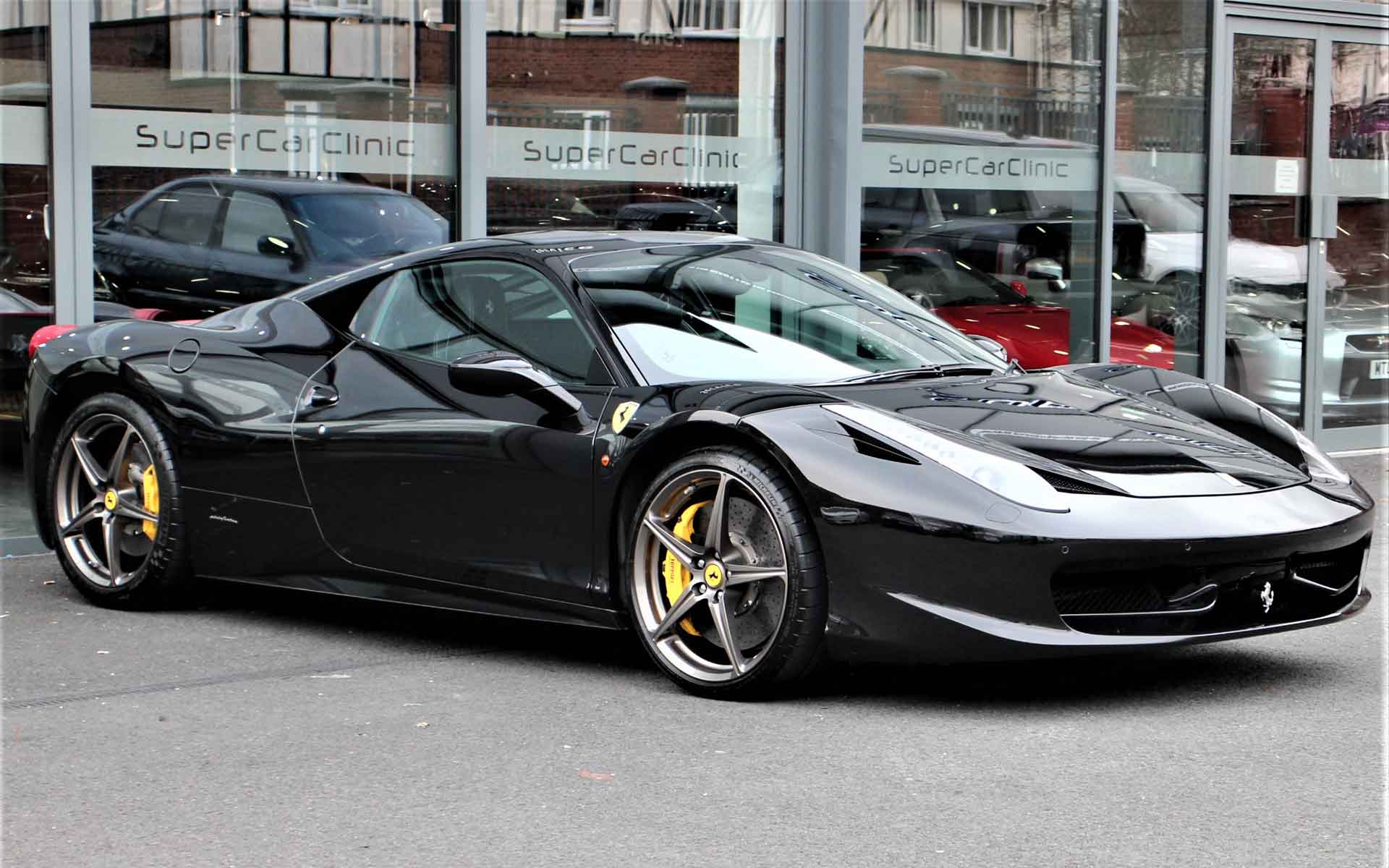 Annual Ferrari Servicing
Our Annual Ferrari servicing includes engine oil and filter change, pollen filter replacement, brake fluid flush and comprehensive health and safety check.
Major Ferrari Servicing
Our Major Ferrari servicing includes all of the above, plus gearbox oil change, replacement air filter, replacement power steering fluid, spark plug change and anti freeze (extra £85 on all models).
Ferrari Clutch Replacement
All Ferrari clutch replacement and repair work is performed by our fully trained and proficient technicians who have extensive experience in clutch replacement and repair.
LET US TAKE CARE OF YOUR FERRARI SERVICE
To discuss having your Ferrari serviced by our team of professionals, speak to Supercar Clinic today.
01204 329240
FERRARI REPAIRS WITH A PERSONAL TOUCH
Our attention to detail has earned us a reputation for being the premier choice for a Ferrari service in the UK, with owners travelling specifically to have their car repaired or serviced by our experienced team of technicians.
We aim to keep your experience at Supercar Clinic as smooth as possible. Whether it's for a service or your car requires professional Ferrari clutch replacement by our team, we deliver realistic and transparent timeframes and costs to ensure clarity between ourselves and the customer.
OUR FERRARI SERVICE CENTRE
We are delighted to announce our investment in a new purpose-built, state of the art showroom and Ferrari service centre in Bolton. Our passion for Ferrari is nothing short of predominant. We are equipped with the latest innovations, ensuring that our Ferrari services are to the highest of industry standards.
For Ferrari clutch replacement, choose The Supercar Clinic
Our expert technicians can carry out Ferrari clutch replacement on all models of Ferrari, be it the 250 GTO, F40 or the California Spyder. With our dedicated Ferrari service centre in Bolton, we have all the tools and diagnostic equipment needed to fully service clutches on Ferraris to a high standard, including dealer-level specialist tools. 
As well as clutch replacement and repair, we also offer a full range of Ferrari garage services. Along with changing the brake fluid, engine oil, and filters, we also provide full Ferrari servicing.
All Ferrari clutch replacements are carried out by one of our highly trained Ferrari specialist's, who have over ten years of experience diagnosing and replacing Ferrari clutches. Over the years, we have built a strong reputation with our customers, and we are committed to providing them with high-quality service at an affordable price.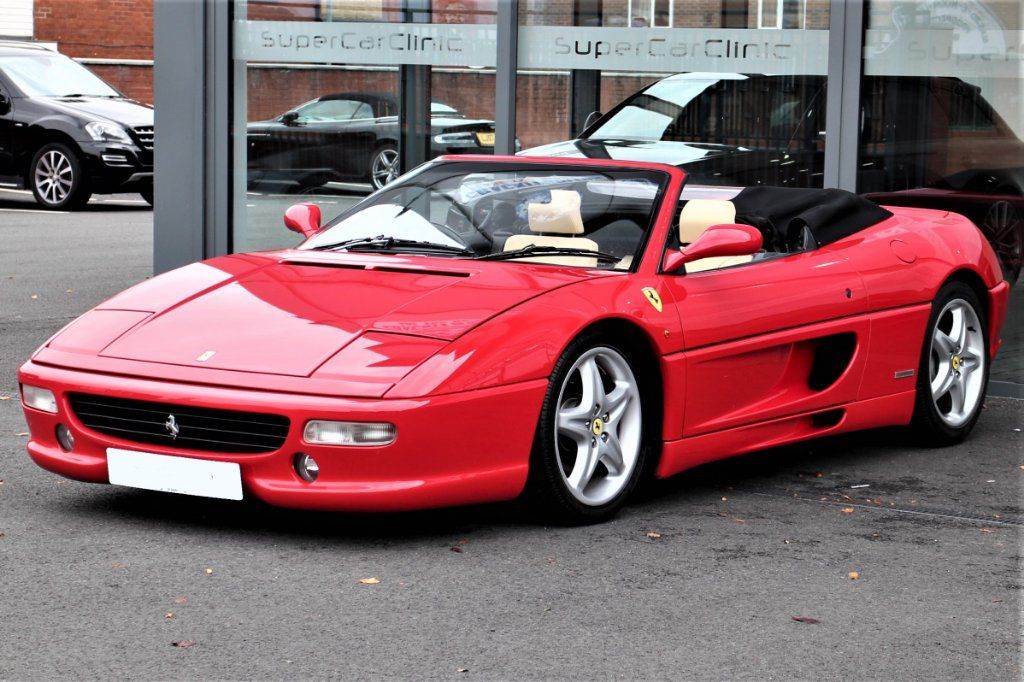 Ferrari Routine Servicing
|   | Annual Service | Major Service | Timing Belt | Timing Belt and Major Service |
| --- | --- | --- | --- | --- |
| Ferrari 308 | £350 | £799 | £330 | £1000 |
| Ferrari 328 | £350 | £799 | £330 | £1000 |
| Ferrari 348/355 | £450 | £799 | £750 | £1400 |
| Ferrari 360 | £450 | £999 | £380 | £1350 |
| Ferrari 456 | £499 | £950 | £675 | £1550 |
| Ferrari 512 M/TR | £499 | £950 | £675 | £1550 |
| Ferrari 550/575 | £499 | £999 | £675 | £1550 |
| Ferrari 612 | £499 | £999 | £675 | £1550 |
| Ferrari California | £499 | £1350 | N/A | N/A |
| Ferrari Enzo | £699 | £1595 | N/A | N/A |
| Ferrari F40 | £599 | £1450 | £500 | £1995 |
| Ferrari F430 | £500 | £1349 | N/A | N/A |
| Ferrari F50 | £699 | £1100 | N/A | N/A |
| Ferrari Testarossa | £499 | £999 | £800 | £1550 |
ANNUAL SERVICE INCLUDES:
Engine oil and filter change
Pollen filter replacement
Brake fluid flush
Comprehensive health and safety check
TERMS & CONDITIONS:
All prices are plus VAT
MAJOR SERVICE (18,000 miles) INCLUDES:
All of the items above plus
Gearbox oil change
Replacement air filter
Replacement power steering fluid
Spark plug change
Anti freeze extra £85 on all models
For 599 GTB major service at 25,000 miles
What Other Makes & Models Can We Service?
Besides Ferrari servicing, the Supercar Clinic also offers servicing for all other high-performance vehicles. In addition to Lamborghini clutch replacement and Audi R8 servicing, we offer many other automotive services. Almost any brand and model of high-end supercar can be repaired and serviced by our certified technicians. By completing our online form, you can book Ferrari servicing online.